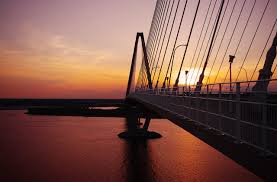 Today's investment climate offers unprecedented opportunities. At Blanton Financial Group, our mission is to help clients take advantage of those opportunities by providing them with three key tools.
A clear understanding of their financial goals.
A well-defined roadmap for achieving those goals.
Ongoing advice to help adjust their roadmap when their needs change.
Our services cover all areas of financial management, from investment and retirement planning to risk management and estate conservation. We specialize in helping our clients develop a comprehensive, cohesive financial strategy that fits their unique needs and enables them to meet both short- and long-term objectives. On our Web site, you'll find valuable information for evaluating your current position and progress toward financial goals. We offer educational articles that outline financial concepts and highlight products designed to fill the gaps in your financial strategy. You'll also find calculators that will help you assess your current and future needs. Please remember to visit our Web site often. This educational material is updated frequently, as is our calendar of events, which lists upcoming financial workshops that you may want to attend.
For help with your financial management, or for more information on Blanton Financial Group, click on Contact Us, drop us an e-mail message or call us at 843.654.7400.
Have you thought about starting your own business? Here's an overview of some important first steps in the entrepreneurial process.

Spring is a good time to clean out and organize financial records. This article offers guidelines on how long different types of records need to be retained.

Steps to be better positioned for turbulent events such as inflation, roller-coaster markets, and global events — and hopefully emerge even stronger.

Market volatility makes most investors nervous, but a big downturn can be especially disturbing to those who are approaching retirement or newly retired. This article presents three fundamental concepts that may help investors keep market movements in perspective and maintain their focus on long-term goals.