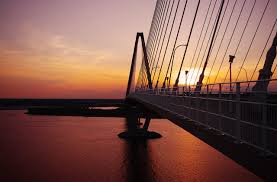 Today's investment climate offers unprecedented opportunities. At Blanton Financial Group, our mission is to help clients take advantage of those opportunities by providing them with three key tools.
A clear understanding of their financial goals.
A well-defined roadmap for achieving those goals.
Ongoing advice to help adjust their roadmap when their needs change.
Our services cover all areas of financial management, from investment and retirement planning to risk management and estate conservation. We specialize in helping our clients develop a comprehensive, cohesive financial strategy that fits their unique needs and enables them to meet both short- and long-term objectives. On our Web site, you'll find valuable information for evaluating your current position and progress toward financial goals. We offer educational articles that outline financial concepts and highlight products designed to fill the gaps in your financial strategy. You'll also find calculators that will help you assess your current and future needs. Please remember to visit our Web site often. This educational material is updated frequently, as is our calendar of events, which lists upcoming financial workshops that you may want to attend.
For help with your financial management, or for more information on Blanton Financial Group, click on Contact Us, drop us an e-mail message or call us at 843.654.7400.
ETFs have some attractive features that set them apart from mutual funds, but there are also cost and risk factors to consider.

Explore the cost of the longest government shutdown in recent history, from its economic impact to its effect on public safety and services.

The relationship between oil prices and GDP growth has become more complicated in recent years due to the expanded U.S. presence in the global oil market.

Fundamental factors that can affect the short- and longer-term performance of equity REITs, including taxation of REIT shares.
Estimate the future value of your current savings.

Use this calculator to estimate the cost of your child's education, based on the variables you input.

Calculate the rate of return you would have to receive from a taxable investment to realize an equivalent tax-exempt yield.

This Cash Flow Analysis form will help you weigh your income vs. your expenses.